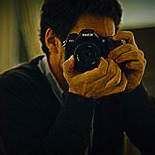 Photographer Winchmore Hill N21, serving private and commercial clients. 
All types of commercial photography, evening events, promotional campaigns, corporate work, special occasions and weddings.  Straight forward booking system, speak directly to Jean-Pierre to arrange your event or session.
We pride ourselves in being client focused and enjoy building working relationships, JP has served the same clients for many years and welcomes new customers.
For our wedding coverage we will always include a consultation meeting and a pre-wedding photoshoot - our couples love this because it gives everyone the opportunity to get to know one another and to help those a little nervous of being photographed.
!Our covid cancellation policy will ensure you never loose out in the event of another lockdown.

This site is being constantly updated so there are some gaps to fill in but in the meantime enjoy what we have to offer.